Huah-hah! Here's the problem...too many toasters! You know what they say, all toasters...toast toast! 

~Hotel Mario
Toasters Are For Making Toast! is a short 10-episode humor/internet comedy Mario/Sanic cartoon series by NOT-SEGA. It's about a handful of characters visiting Link's Castle for a week and solving the problem with the king having too many toasters!
Characters
Edit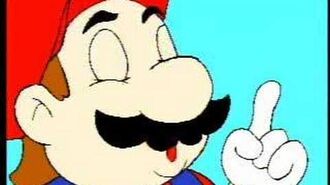 Shadow Freddy:
Link:
Meta Knight: Supervises Kirby and catches him in acts of mischief. Yes, Mety's his uncle.
Galacta Knight: Meta's friend who stays by him all the time. "Sorry, I can't eat gluten!"
The King!: Obnixious and a very wise fuckwit. The king is more of a straw troll than ruler, eh?
Snoop Dogg:
Mario/Malleo:
Poppy Bro:
Kirby and Shadow Kirby: A little whiny, but excited to help out the king every day.
Fumu and Bun: Kirby's 'parents' (they're kids) who supervise him in the castle. Fumu is very obedient and calm (though she can get rather rowdy), ready to listen to the king for whatever he demands.
Ten Waddle Dees:
Community content is available under
CC-BY-SA
unless otherwise noted.