Sanic l4st werrld is one of the main tittles of the sanic the heghugh series.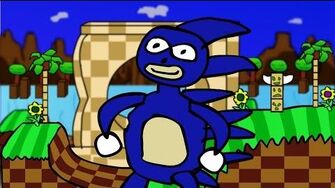 Dr aggmen kidnapped all the animals and made PETA mad so sanic and taels go to the lost hex to 9999999999999999999999999999999999999999999999999999999999999999999999999999999999999999999999999999999999999999999999 dropmagic (noscope + drop wizard) dr aggmen and the dedly siiix in dis twested werrrld ports loik Hotsun Meekoo Dance Hull.
Unlike Sonic Lost World, it has more confusing 3d Levels. For example, take the first stage for example. It has alot of Sanic Switches which you need to "hit to switch". There is so many superpowers like clay breaking that it can't be filled. There is boss fights in EVERY stage, hence this game being sooper hard.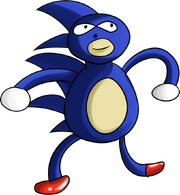 Hotsun Meekoo Dance Hull
Lsowd Camp
Drawp Weezard Trawpics
Desney Pork
Trolls Werrld
Skah Puya Road (taels fav place)
LAURVA MOUINTAAAIN DEW
Rehcepton
Edit
It has a 99999999999999999999999999999999999999999999999999999999999999999999999999999999999999999999999999999999999999999999999999999999999999999999999999999/1 from IGN.
Boooooosses
Edit
Pink Dude
Randumbness
M00n Beaast (from Kubo)
Envy Gal
Borgin (from Trolls)
Wahoo
Pink Dude (and Cooper)
Edit
This is a pretty hard boss fight you'll ever fight. Pink Dude's main attack is to jump on you and barf rainbows. Pink Dude's other attacks are jumping up and creating two fakes. If you hit the fake, it will explode! Cooper is basically just pooping out rainbow cupcakes like a mini-gunner. Depending on who you defeat first, that one will be in Phase 2. However, if hardmode, they come back to trigger you. If Cooper was defeated first, Pink Dude gains new attacks. The attacks are: 1. Throwing deadly scythes. 2. Going electric. 3. Pounding the ground, creating 4 Dervish Slimes. If Pink Dude was defeated first, Cooper rides this deadly head. He has the same moves, but 1 is replaced with spew Banatrolls, and 3 is replaced with Shockwaves. Cooper has to be hit 5 times, Pink Dude has to be hit 10 times.
Werrld Wen
RRRREFTAWP RAWN (Song: Theme of Sanic)
MEEKOO FLOWES (Song: Levan Polka)
ERSPIO DUNKER (Song: Electric Angel)
WERRLD'S END DUNCEHULL (Song: World's End Dancehall; it says it all!)
HAY LOL REEACHUH (Song: Lost One's Weeping)
RAYNENG SLOMES (Song: Triple Baka)
DUNKING STUNES (Song: Can't Stop the Feeling)
SHREK SWAMP (Song: Trick And Treat by Len & Rin)
GANERASHONS WERRLD (Song: Game of Life)
PAWPTRUPICA: BOOOOSE STAYGE (Song: Ten-Faced by Gumi for whole level except for boss, 1,2 Fanclub for boss)
Werrld Too
Edit
APROLL FOOOOOOOOOOOOOOOOOOOOOOOOOOOOOLURS RRRRRRUUUUUUUULELS (Song: Tokyo Teddy Bear)
AYSHA FERLDS (Song: Get It Together)
BEEEEEETSEH'S HOIDEOUT (Song: Mushroom Biome)
SHADEW WERRLD (Song: Candy Candy)
MAYKING FEENDS (Song: Best Day Ever by Spongebob)
ARIBIAYN NOIGHTS OSLAND EN ANIME (Song: Desert Biome)
TEEBEG LEND (Song: Ode 2 Noobz)
ELYSEEON (Song: Here Comes The Sun)
KAYGERU LEND (Song: Kagerou Days)
HAMOL: BOOOOSE STAYGE (Song: Sonic Colors Theme Song for Chase, Boss 2 from Terraria)
Werrld Tree
Edit
SNEWBEW LUND (Song: Snow Biome)
SHAWK XHIPET (Song: World is Mine)
MYMELIT (Song: Skah Shankery from Sanic Ganerashons)
GLOSS DOSSRT (Song: Servant of Evil)
RAYNBOW ROWD (Song: Rainbow Road as it says)
OLL STOR ROLCAING (Song: Super Sonic Racing Cash Cash Remix)
SEEDUR WERDS (Song: World 5 Boss Fight from Yoshi's Woolly World)
BERDUR CUNYON (Song: Immortals from Big Hero 6/Fallout Boy)
WURIO WURLD (Song: Light 'em Up)
KEWBEW MUNTAIN: BOOOOSE STAYGE (Song: What Are You Doing In My Swamp Remix for whole level except boss, Megaglamour for boss)
Werrld Fore
Edit
STURLOND (Song: When Can I See You Again)
ELSUH CASYTLE (Song: Tell the World)
MOKEY MOSE
DOLAN LUNDINGS
STUR VURSUS DA FERCES O EVUL
LUD HUSE
BONNICOLA
TENDRU
THEY GOTTYA ON DA RAYDR
ENSOIDE OWT: BOOOOSE STAYGE
Werrld Feyeve
Edit
TRUH EF HUPPNIESS
KENG FUH PUNDA FERTRESS
RAWBID AREA
SHREK SWAMP II
CAWS RAYCING
DEGITOL PLUNS
HURTHENS
SONIC BOOM WERRLD
BEH MEVIE
BERGIN TEWN: BOOOOSE STAYGE
Werrld Siiix (Worning Most Levuls)
Edit
PRUMP TEWN
BEAWST RAWSH
VUNDUTTA'S HUSE
CASTYLE UF ELLUSION
TWESTED THECKET OSLAND ANIME
GEWBO OSLAND
DRAWP WEEZARD TUWER
FLUME HUYENA STAYGE
IMPUSSOBLE QWEZ
ZAWMBEH CHAYSORS
TURRORIA
ROBTBUY
MIXULS
MIDNOIGHT HERROR SCHERL
MAH BUBYSOSTER'S O VUMPORE
BUN TON
TRULLS
MURIO EDITR
PERYO PERYO SYTE
VEWD OF EEKOHLOL: BOOOOSE STAYGE
Community content is available under
CC-BY-SA
unless otherwise noted.