~"The evil seed of what you've done germinates within you!"~ Loafer the Living Bread
Loafer the Living Bread is a 'straw troll' fundie who is an expert at scaring the shit out of little boys and girls since he was freshly baked in an oven at the Donut Man's kitchen. Loafer punishes people who are not Christians by screaming, "THE EVIL SEED OF WHAT YOU'VE DONE GERMINATES WITHIN YOU!" causing two giant black seeds to clog their eardrums, resulting in deafness. He is the mastah at making shit-inducing faces, which is fitting, since he is a little shit himself.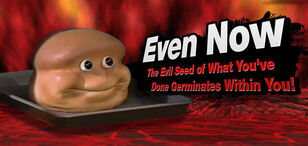 Despite a horrible rap as a bible-thumping fundie, Taels is extremely fond of Loafer and, after an agreement with the Donut Man, Taels keeps Loafer as his favorite pet.
JESUS DIED FOR YOUR DONUTS!
Edit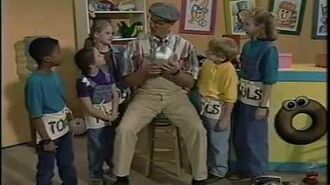 Is the donut Jesus and Sin is the hole? Or is Jesus the hole and Sin is the donut? I don't know and I don't care.
Community content is available under
CC-BY-SA
unless otherwise noted.